Gesche Gottfried spitting stone
And here is the text to read along:
From time to time we enjoy seeing them, the executions at Cathedral Square, a bit of colour amongst shite weather, rheumatism, black tea. And we don't give a damn about a murderess not being guillotined like Marie Antoinette, the sword is good enough and more handy. After all, we have all seen murders by poison, some minor, others greater, but literally the fewest of all and one of the few ends here. Gesche Gottfried. Spat upon three times. Death by the sword, even if, but for only a few minutes, her power seemed as great as that of a queen.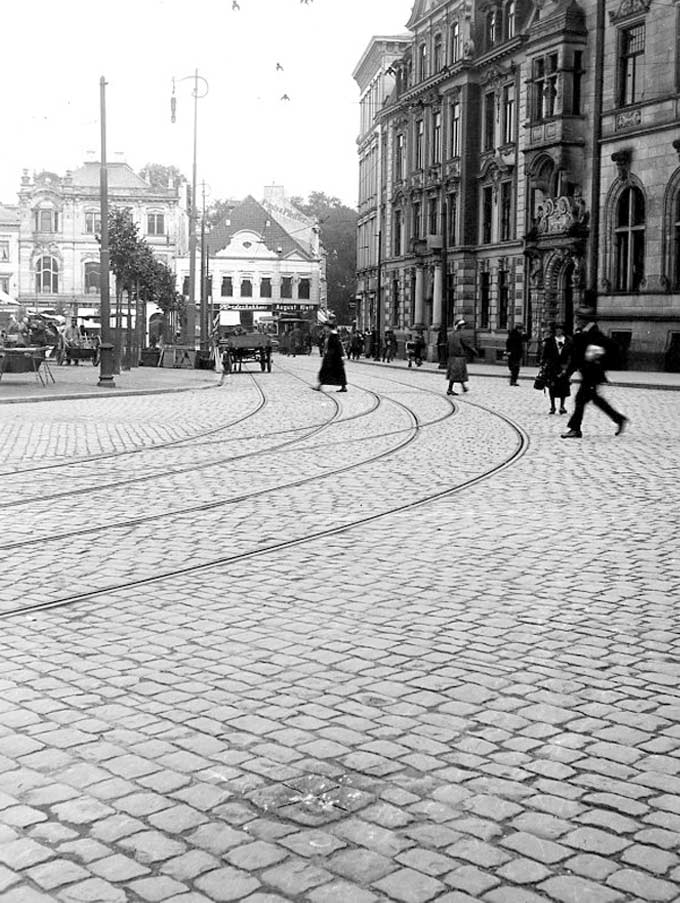 Staatsarchiv Bremen, am Bremer Dom – Spuckstein-Gesche-Gottfried, 1923
Some call it freedom, others call it murder.
In truth, this was only a bit of power, shreds of power between the sheets in which her victims agonized. Gesche wiped the sweat from their foreheads, held the tiny hands of her child, of the first one, and the second, saw the whimpering, then mute gaze. Saw nothing. The Angel of Bremen knelt at the edge of the bed and quietly dished out death: butter laced with arsenic. Used for the infestation of mice in the cellar, and that of father, mother, spouses, children, friends in the first floor. Fifteen people in all, plus eight mice – for which one forgives her.
How lightly everyone stood before her and swayed, not realizing that the floor beneath them was rotten from a bit of fat. The border between life and death simply fell over. Her son thought that it was God who wanted him down there, not noticing that it was his mother who was sick and tired of him and was the reason for the colic in his stomach. Some call it freedom, others call it murder. The lawyer said: mentally incompetent, a term that no one knows and no one ever wants to understand. Because she was indeed competent. And what is malice, if not that.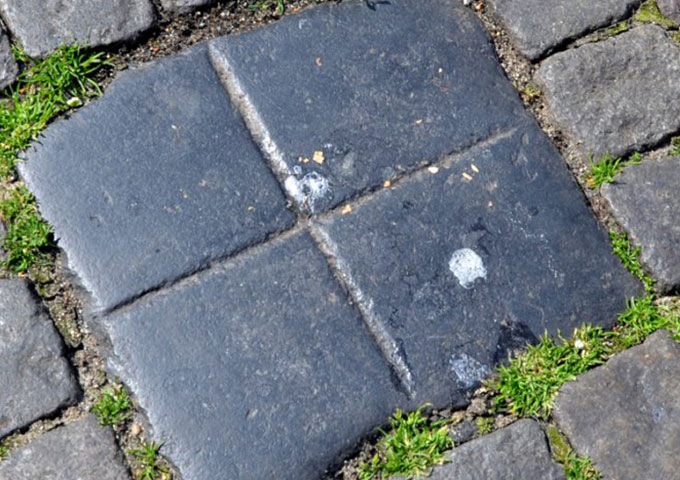 Gesche Gottfried spitting stone
Once again she lifts her gaze, from here, from the scaffold, you can see the Bridal Portal of the cathedral. Here is where she, still a girl, went to Bible study. And she prays once more, prays silently to her God, who is also a man, like the senator, the judge, the jury, her first husband and the second, and Calvinists are they all, believing more in money than in mercy.
The mouse butter which brought her to prison has long gone rancid. She had to spend three years in the Ostertor police station awaiting her death, and now she is finally released. Gesche puckers her lips to kiss. The executioner smells of onions and of ammonia through his hood. Her nose as big as North German potatoes, her ears giant clams, fallen from the harbour cargo, and now her head is falling too.
We'll meet in heaven, Gesche. There we will sit and await you: little Heinrich, Elise Schmidt, who never got past three, and your friend Berta, who brought you the mouse butter, and later unknowingly ate it, and Senator Droste has also announced his presence. Pity is for rosaries, but we prefer to drink tea as black as your dreams.
Nora Bossong
Translation: Joe Steen